Here at Hyades Lefkada Villas you can enjoy a home away from home experience, in a serene environment of great natural beauty.
Hyades Lefkada Villas
The luxury villas are fully equipped and offer stylish yet comfortable accommodation. Their wonderful exteriors with an outdoor pool area and various outdoor seating places among an olive trees garden offer excellent opportunities for relaxation.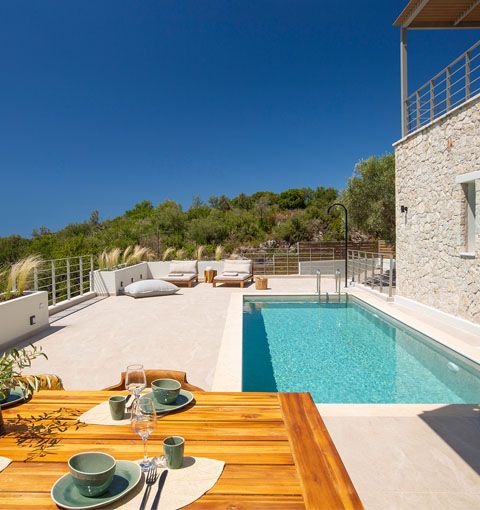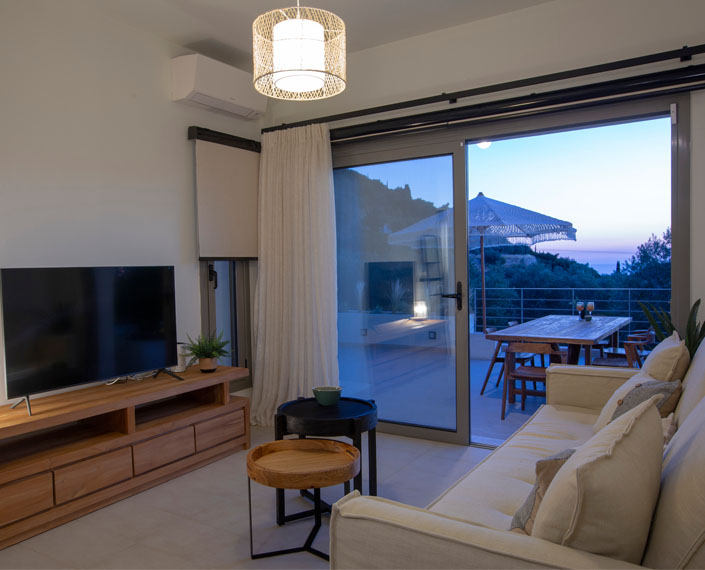 Hyades are 2 modern, 2 bedroom 2 bathroom villas, ideal for sharing with family or friends. Each villa is 85sqm and can accommodate up to 6 guests. Check accommodation options.
Live moments of relaxation on the magical island of Lefkada